Stephen Fisher-King is one of Australia's leading live entertainers.
With a string of MO and ACE awards to his name, Stephen has wowed audiences worldwide with his amazing voice and commanding stage presence.
He's performed lead roles in major musical theatre productions and even sung the National Anthem at the State of Origin.
When he's not performing, Stephen is a gifted teacher and vocal coach.
He learned from 'The Master' Don Graydon, and uses this technique, along with his own vast experience, to work on vocal and performance skills.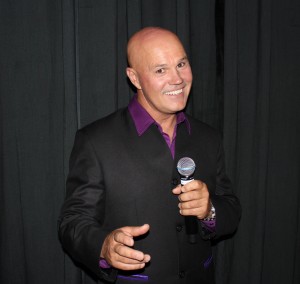 For more information, have a look HERE
If you would like to book Stephen for a performance or talk to us about a show please contact Stephen Fisher-King Entertainment on: -
Inquiries@stephenfisher-king.com or call Lindsay on 0413 020261.
Have a look at Stephen performing here
Stephen's CD 'Reflections' is now available on iTunes.
All the CDs can also be ordered from here
Cds are $25 each or three for $60- posted straight to your door !!
---
Hope to see you at a show soon!!!
Who Is Stephen Fisher-King?
Stephen Fisher-King is a beautiful baritone, with a taste of tenor!
As Australian Club Entertainer of the Year and holder of many 'Male Vocalist of the Year' awards, Stephen is one of Australia's leading live performers.
He possesses a wonderful voice and is a true entertainer.
Stephen performed lead roles in many operas and operettas including 'La Boheme', 'The Coronation of Poppea' and 'Dido and Aeneas', before branching into musical theatre, where he was spotted by representatives of the Cameron Mackintosh Organisation and brought to Sydney to audition for the Australian production of 'Les Miserables'.
Since then he's gone from strength to strength.
As evidence, Stephen has collected an amazing nine of the Australian entertainment industry's prestigious MO Awards as 'Australian Variety Performer of the Year' and 'Australian Male Vocalist of the Year', and another seven Australian Club Entertainment Industry awards, which include 'Australian Club Entertainer of the Year' and 'Male Vocalist of the Year'.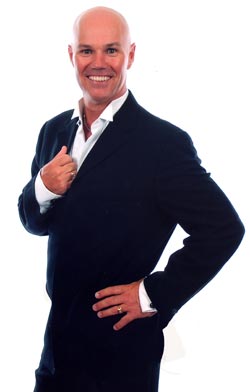 "Stephen, Classique is a wonderful creation. Everything you do, you do with style and class, and Classique is no different. "

"Classique is a sure-fire winner! A great new concept- fantastic!"

"Classique was absolutely fantastic. Just brilliant… The best night I have produced. Classique was all class!"

"The entertainment provided by Stephen Fisher-King and his group was a pleasure to listen to, whilst the singing ability of Stephen Fisher-King was a joy- and the main event!"

"I would like to thank you for your tremendous support on the evening. It was greatly appreciated and your wonderful voice and showmanship played a major part in making the dinner so successful."

"Dear Stephen, Thank you for performing in the tenth 'Australian Christmas at Darling Harbour. What a wonderful, colourful, exciting and unique extravaganza! Stephen, your performance as Gabriel captured a wonderful sense of grace. What a powerful presence you are on stage, both as a singer and an actor! Best Wishes,"