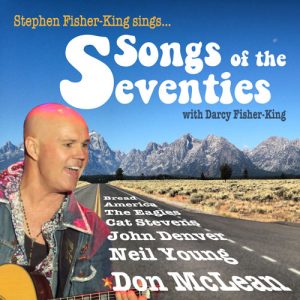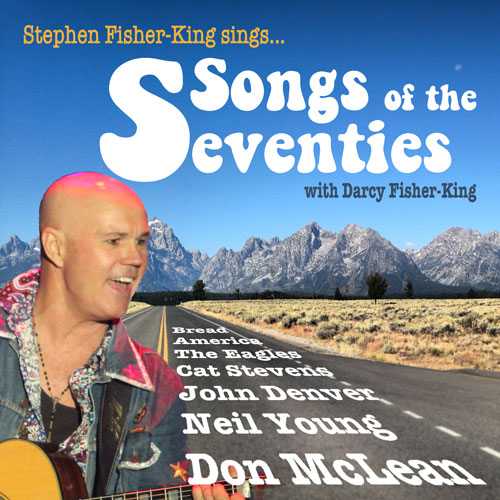 Songs of the Seventies:
Stephen returns to his roots as a singer/guitarist to bring you the greatest hits of the 1970s.
'Songs of the Seventies' features the most-requested songs from Stephen's new shows '70s Unplugged' and 'Songs of the Seventies' including Sister Golden Hair, Country Roads, American Pie, Vincent, Hallelujah and You Raise Me Up.
As an added highlight, Songs of the Seventies features Stephen's daughter Darcy who joins him for some beautiful duets.
Sister Golden Hair
Desperado
Country Roads
Streets of London (with Darcy Fisher-King)
Father and Son
American Pie
Jolene (Darcy Fisher-King)
Heart of Gold
Vincent
Cats in the Cradle (with Darcy Fisher-King)
Annie's Song
Guitar Man
Your Song
Piano Man
Hallelujah (with Darcy Fisher-King)
You Raise Me Up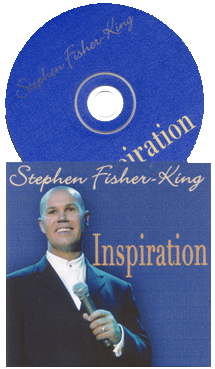 Inspiration
Stephen has always loved classical songs, so it was no surprise that he created his latest hit show 'Hot Opera' to include the music he loves the most.
After a foray into musical theatre, Hot Opera has rekindled his passion, ignited while he studied for his Bachelor of Music degree at the Canberra School of Music.
If fact, Stephen won his first role in a major theatrical production by singing the 'Largo al Factotum' from the Barber of Seville!
This is the music you'll hear on 'Inspiration'.
This album also features 'She Believes in Me' and 'Bridge Over Troubled Waters' which he performed while supporting Peter Allen on his final Australian tour.
Stephen is especially proud that all the arrangements on this CD were put together by Danny Elliott and himself, to best showcase these insirational songs and Stephen's incredible voice.
He really hopes you enjoy his 'Inspiration'.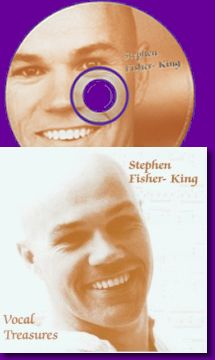 Vocal Treasures
There's a lot of heart in Stephen's 'Vocal Treasures'.
The arrangements are a collaboration between Stephen and classical guitarist Peter Toohey, who worked together to come up with this timeless collection of songs.
Featuring acoustic guitars, violin, cello, oboe, classical piano, flute, piccolo, harp, electric guitar, drums, keyboards, saxophone, flute, double bass, piano accordion, electric bass, timpani/cymbals and glock/arc bass, every song is designed to highlight Stephen's exceptional voice and his feel for the music. Recorded at Soundlab Studios under the guidance of Roy Cooper, 'Vocal Treasures' is the perfect CD to play absolutely everywhere.
Vocal Treasures is also available on iTunes
All The Things You Are ('Warm for May')

Am I Blue? ('On With the Show')

Smile

Unchained Melody
Please Don't Ask Me
Music of the Night ('The Phantom of the Opera')

Some Enchanted Evening ('South Pacific')

Bring Him Home ('Les Miserables')

Because

Santa Lucia/O Sole Mio

Nessun Dorma ('Turandot')

My Way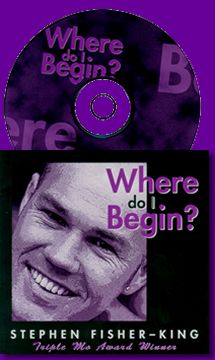 Where Do I Begin?
Stephen's first CD, 'Where Do I Begin?' boasts a full eight-piece showband (piano, bass, drums, guitar, trumpet, saxophone, trombone, string synth) playing the big-band swing tunes and the musical theatre numbers that Stephen loves to sing.
'Where Do I Begin' is a collection of high-energy classics, recorded at Sydney's Shandar Media Studios by Paul Baker and arranged by Sydney's leading orchestrators.
Where Do I Begin?(Love Story)

That Old Black Magic

This is the Moment

Jealousy

Brother Can You Spare a Dime?

Astaire Melody (Top Hat, White Tie and
Tails; Cheek to Cheek; Something's Gotta Give)
Night and Day
They Call the Wind Mariah
Anyone Can Whistle
On This Night of A Thousand
Stars
The Rhythm of Life
Anthem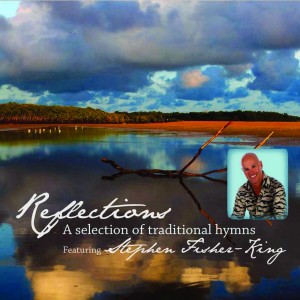 Reflections is also available on iTunes.
Reflections is a collection of traditional hymns, brought to life by Stephen's rich and classically-trained voice.
Recorded in conjunction with Bible League International, Reflections is food for the soul.
 Joyful Joyful
 How Great Thou Art
 Great is Thy Faithfulness
 Be Still My Soul (instrumental)
  Be Thou My Vision
  Amazing Grace
 Jesus Loves Me
 The Lord's My Shepherd
 Holy, Holy, Holy
  Old Rugged Cross
 Were You There?
Stephen has four CDs which you can order on-line. You can pay via Paypal
CDs are $25 each or a set of three for $60 (includes postage and GST within Australia).
70s Unplugged. Stephen Fisher-King. Chris Connolly. Jo Elms
Stephen Fisher-King – Songs of the Seventies
STEPHEN FISHER-KING 70's Unplugged. Vincent
Stephen Fisher-King in Concert
Stephen Fisher-King at Carols in the Domain
Classique (Stephen Fisher-King with Strings)